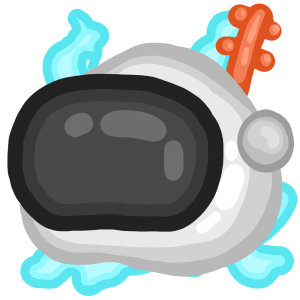 LIGHT Units are your strong companions on the mission to save the universe. Fight with them to gain experience and evolve them to powerful gods! You could even equip your LIGHT Units with magical armor to protect it from evil SHADE bosses.
When you start your adventure you can also choose your first LIGHT Unit! Your Starter Unit. Which element do you prefer? The electro starter Babycup Chrispyrion? The fire starter Miniflame Solodude? The earth starter Foliage Clockworks? Or the water starter Waterdrop Karen?
Find the right materials, earn some Sparks and rank your LIGHT Unit up! Soon or later, you can finally evolve your Unit to even more powerful versions! Some Units offer a special GOD form.
Craft strong and protective armor pieces and equip them to your Unit. This not only changes the look of the Unit, but also improves its strength.